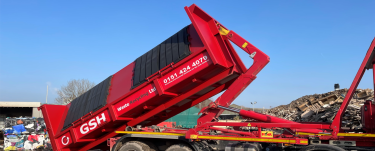 When it comes to finding skip hire in Halewood, choose GSH Waste Recycling Ltd. We have 40 years of experience to offer so you can rest assured that you will receive the best service possible.
Having developed a wealth of knowledge and expertise for Halewood skip hire, you can count on GSH to provide you with reliable skip hire that suits your specific requirements, regardless of whether you're looking for domestic or commercial skip hire!
Here at GSH Waste Recycling Ltd, we specialise in providing a waste management solution that is tailored to the requirements of your project, ensuring that you have sufficient space to dispose of your waste, as well as adhering to laws and legislations.
When it comes to hiring one of our Halewood skips, you need to be sure that your skip is permitted to be kept on the road overnight, otherwise, you are not complying with the law! Before placing any of the Halewood skips on the road, you need to obtain a permit which will enable you to be covered if anything happens to the skip.
In terms of reliability, you can count on GSH to deliver your skip on-time using our modern fleets which are fitted with up to date technology. For your skip hire in Halewood, we arrange delivery and collection that is suitable for you, so if there is a certain time that is better for you, let us know and we will arrange for your skip to be delivered at this time.
Halewood skip hire is ideal if you have large quantities of waste to dispose of, we can transport your full skip to be recycled safely.
Don't hesitate to find out more about skip hire Liverpool including Halewood – Click here to make an enquiry!
Area We  Cover