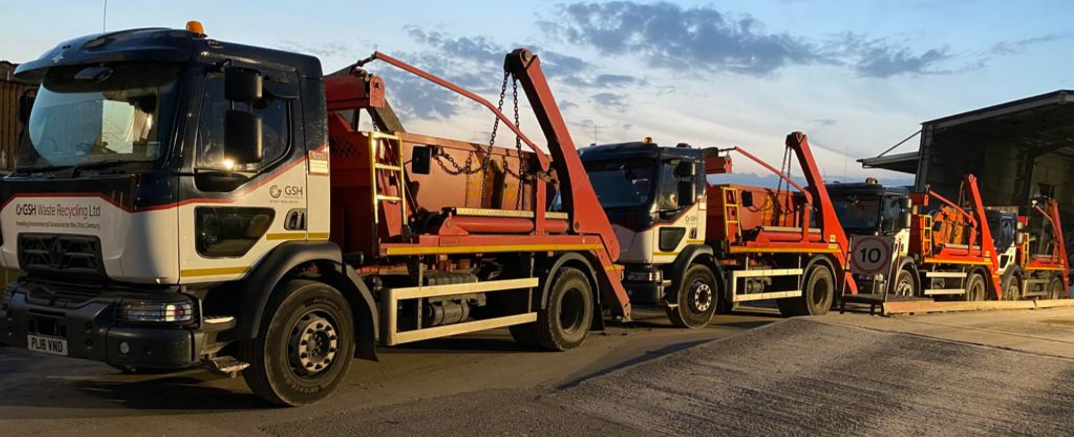 GSH Waste Recycling Ltd provide Warrington skip hire to suit various customers, so if you're looking for a skip to suit your specific requirements, look no further!
Trusted specialists for skip hire in Warrington
Here at GSH, we specialise in skip hire in Warrington, providing both domestic and commercial skips to facilitate various volumes of waste. Regardless of the type of waste your project produces, we are confident that you will find something suitable from our wide selection of skips, which include:
4 yard skips
8 yard skips
12-16 yard skips
We also offer larger commercial skips, so if you're unsure which will be best for your needs – get in touch with our team today!
Our Warrington skips are tailored to suit the needs of your project, ensuring that you have sufficient storage for your waste. At GSH, we have a team of experts who have a "can do" attitude and can help you to find the most suitable skip for the type of waste your project generates.
Environmentally friendly skip hire in Warrington
The domestic and commercial skips are ideal if you want to have a positive impact on the environment, they are designed to make waste disposal more sustainable. Our domestic skips are ideal for renovation projects and home improvements in Warrington; they suit the requirements of any small to moderate project and are suitable for light materials. As well as this, our Warrington skips are suitable for garden waste and other sediments.
As with any standard skip hire in Warrington, there are certain items which cannot be disposed of within one of our skips, including:
Oil
Paint
Tyres
Asbestos
Medical waste
Fridges and freezers
Pesticides
If you're not sure whether the waste you want to get rid of is appropriate, our team will be more than happy to advise.
Get in touch with us today to hire a commercial skip in Warrington
If you're looking for a Warrington skip hire that satisfies your commercial needs, we can help! The commercial skips have a bigger capacity and are designed to suit the requirements of larger industries that generate immense volumes of waste.
Warrington skip hire can ultimately save you money, reducing the need to make countless trips back and forth to the landfill site whilst also allowing you to recycle more of the waste that you generate.
To find out more about our commercial or domestic skip hire in Warrington, call us on 0151 424 4079 today!