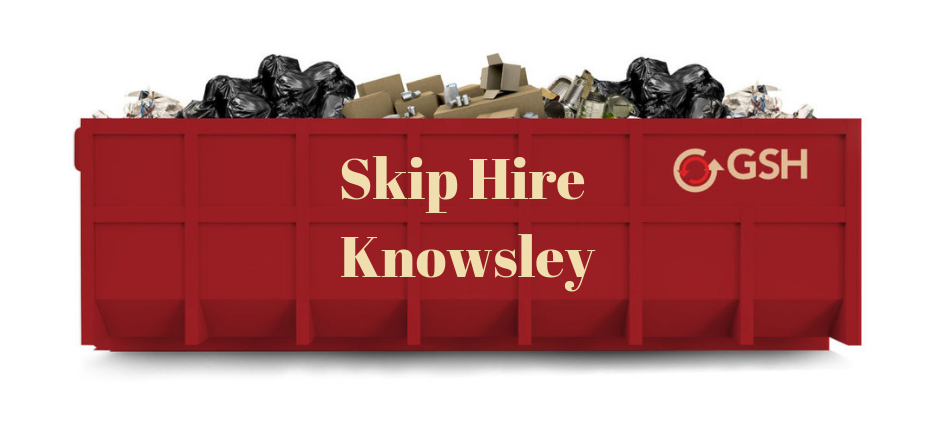 Here at GSH Waste Recycling Ltd, we provide skip hire in Knowsley to suit the requirements of various industrial projects. As well as this, we provide Knowsley skips to satisfy the needs of those undergoing home improvements and garden clearances, but for these, our domestic skips are most suitable.
From our collection of Knowsley skips, you'll find a wide range of domestic and commercial skips, so you needn't worry about finding something suitable for your specific project requirements! If you are unsure which of our Knowsley skips will suit your needs best, feel free to speak to one of our trained professionals, they will be more than willing to suggest what size skip you will need!
For an uncomplicated service, choose skip hire in Knowsley from GSH Waste Recycling Ltd! We arrange skip collection and delivery to suit you, it's all part of the convenient service we provide for Knowsley in skip hire. As well as this, if you hire one of our commercial skips, we can arrange to collect it as soon as it's full and provide you with a new one; enabling you to carry on with your project.
As with any of the services we provide at GSH, skip hire in Knowsley doesn't have to be stressful, we can provide you with a suitable solution for disposing of waste effectively, making sure that the risk of injury is prevented and that the environment is preserved.
For domestic skip hire, you will need to obtain a permit from the local council in order to meet stringent rules and regulations. With this permit, you can store your Knowsley skips at the side of the road, however, you will still be responsible for the contents of the skip- so make sure that any hazardous or sharp objects are kept separate!
For more information on our Skip Hire Liverpool including Knowsley service, call us on 0151 424 4079 today!
Area We Cover